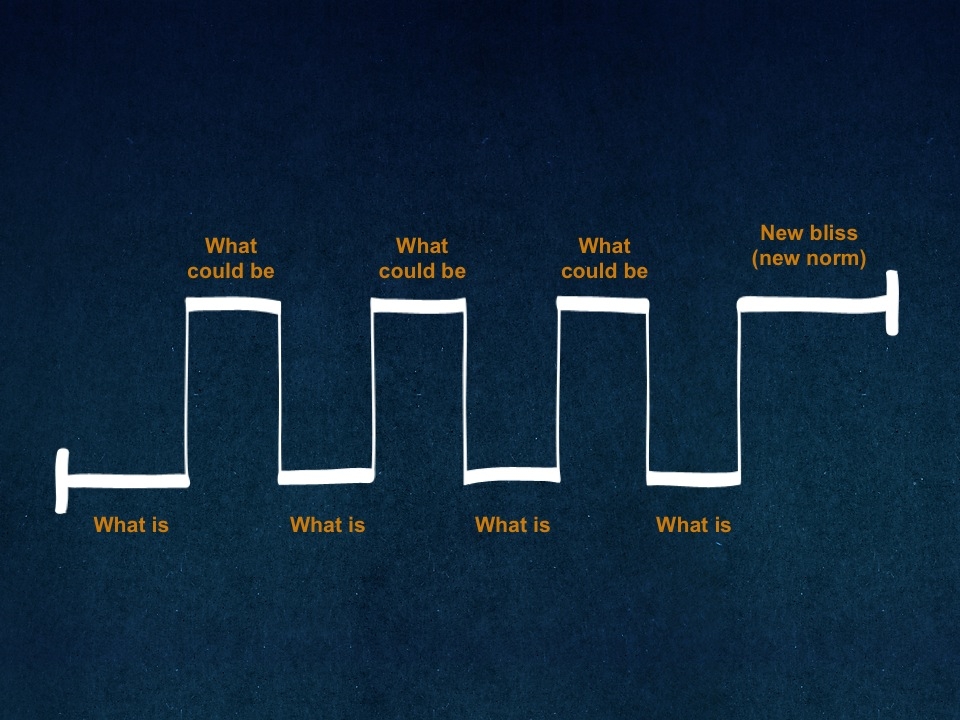 There are thousands of bad presentations. What makes a good presentation?
Nancy Duarte looks at the importance of stories and narratives in our collective history, and how the use of storytelling can captivate audiences.
In it's most simple structure, a story contains a likable hero, who encounters a roadblock, and overcomes the adversity to achieve a goal.
This is one of my favorite presentations and part of my recent research into storytelling, designing presentations, communication, and public speaking.
---
Looking for ways to improve your writing? Check out the Spring Writer's Workshop, a private 3-week course for professionals interested in learning more about storytelling, communications and persuasive writing.

Are you new to this website? Welcome, and thanks for visiting! While you're here, check out the top-ranked favorite posts, or contact me if you're interested in working together. I work with high-impact individuals to get started on new projects, create clarity and focus, and assist with writing and strategic planning.

If you liked this post, subscribe to updates via email. I send weekly-ish updates, tips, stories and articles that help you get started on your big projects and unrealized dreams. I look forward to staying in touch!
---